CRÉDIT MUTUEL IN BRIEF
Crédit Mutuel's shareholders' meetings, held annually by each local bank, give their members a voice according to the "one person, one vote" principle. This democratic principle is at the root of the difference in the way Crédit Mutuel operates and underpins its operating model.
The 2,092 local banks are the cornerstone of the Crédit Mutuel Group's organization. Classified as credit institutions under French banking law, the local banks drive entrepreneurship on a daily basis and mobilize energy across the regions.
Covering every region of France, the 18 regional federations, along with Crédit Mutuel Agricole et Rural (FCMAR, the national federation for the farming sector), promote the Group's strategy in the regions.They are all affiliated with Confédération Nationale du Crédit Mutuel (CNCM).
Confédération Nationale du Crédit Mutuel is the central body of the network. Its missions are primarily to defend the Group's collective interests, to protect and promote the Crédit Mutuel brand, which it owns, and to ensure the Group's prudential consistency.The Caisse Centrale, the central financing bank, organizes Crédit Mutuel's mutual financial support mechanism.
Download the key figures 2017 or the The Annual report 2017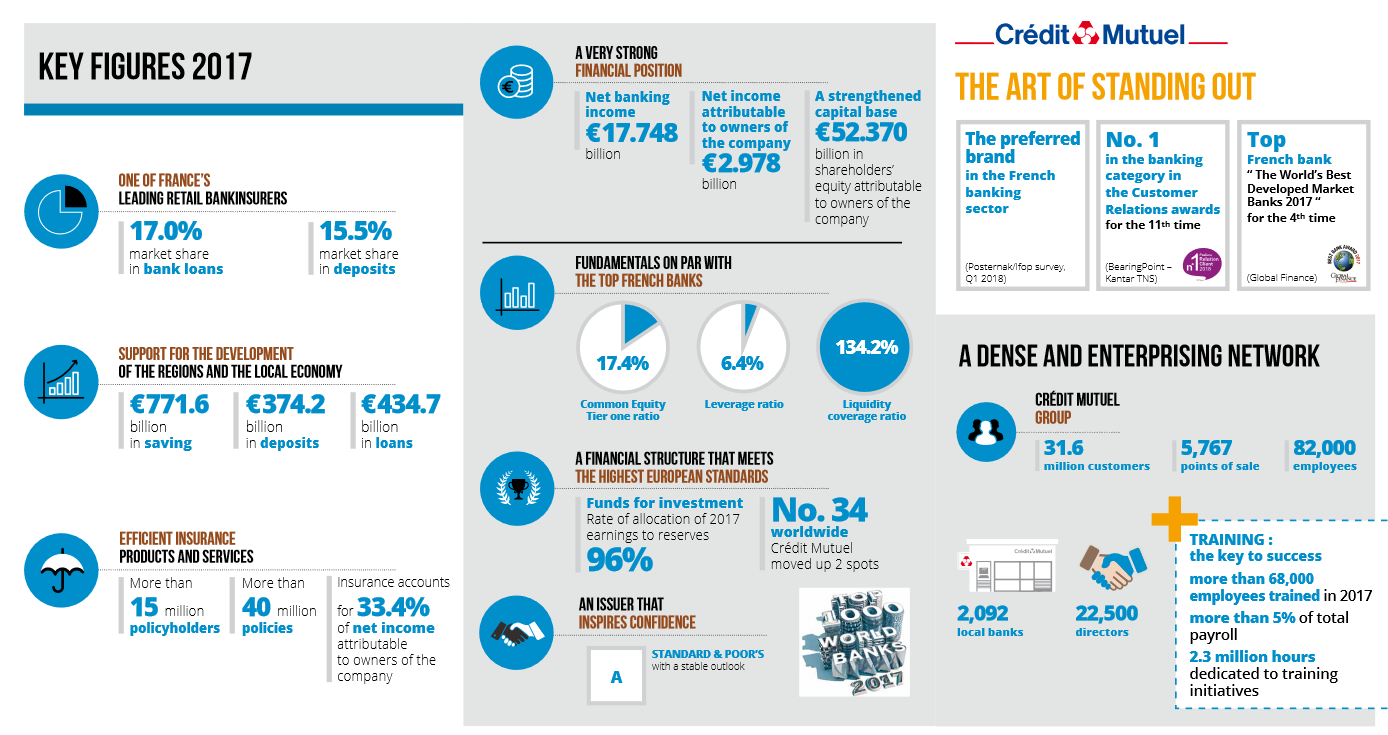 Source: The Crédit Mutuel website