Last week, Crédit Agricole presented the results for 4th quarter and full year 2016. Once again, those good results are showing the strength of the Co-operative Banking business model !
For the full press release, please click on the image below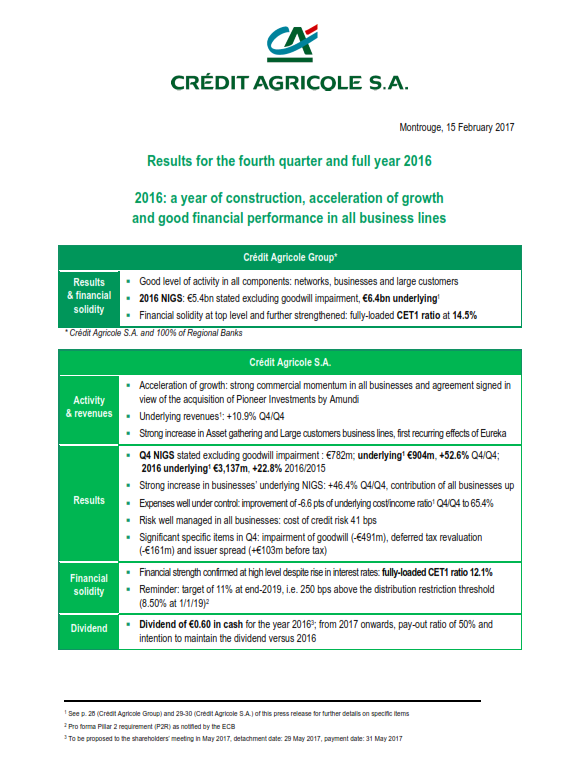 For more info about Crédit Agricole and their results, please visit their WEBSITE.
For the
EACB KEY FIGURES

on Co-operative Banks, please click HERE.