Brussels, 28 March 2017 - Renewed commitment to the European project, support for the Digital Single Market, subsidiarity, proportionality, diversity, recognition of the co-operative banks peculiarities, the need of continuous cost-benefits analysis and a simplified approach to avoid disproportionate implementation costs, were among the policy recommendations discussed today at the 7th Convention on Co-operative Banks in Brussels that gathered about 150 European and international policy makers, regulators, supervisors, academics and co-operative bankers. The event, organized on a biennial basis by the European Association of Co-operative Banks (EACB), is a landmark appointment that serves as platform for discussion to foster new thinking on the sector.
Focused on the theme, "Co-operative banks: looking ahead to drive societal and economic growth", the event has illustrated the strategies of co-operative banks adapting to regulatory and technological developments with a keen proposition to remain key actors in their local communities. To that purpose, 10 recommendations were listed by the EACB in the "Co-operative Banks Declaration: the way forward" released today.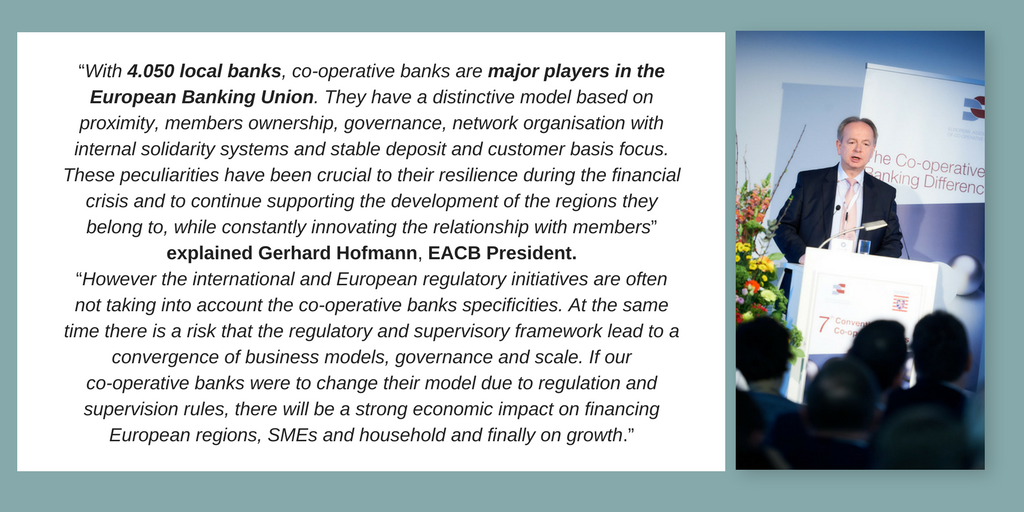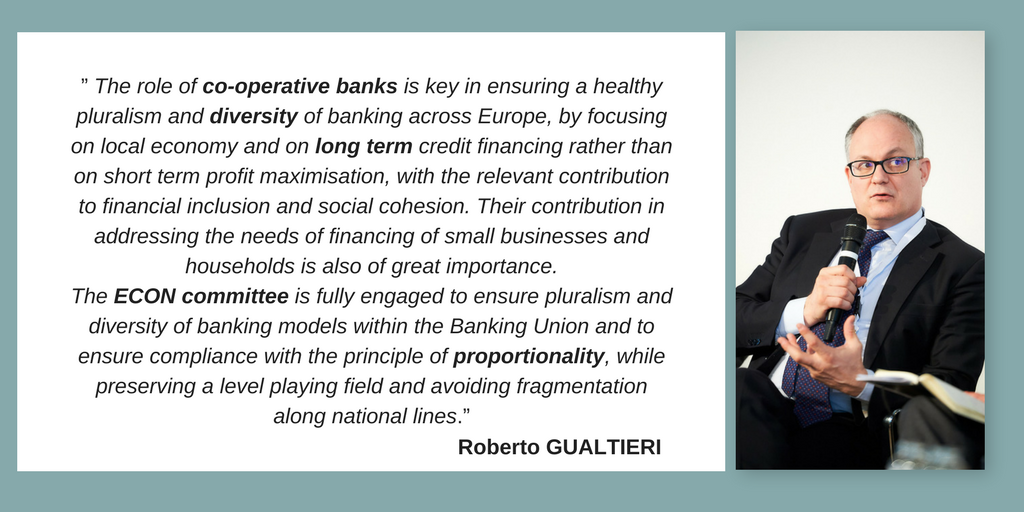 During the Convention the winners of the fifth EACB award for young researchers on co-operative banks were rewarded. Speaking at the ceremony, EACB's General Manager, Hervé Guider said: "The EACB is proud of awarding three young talented researchers today. Research is key to achieve a comprehensive understanding of the role of co-operative banks and their contribution to the stability of the financial system".
---
EACB Press Contact:
Head of Communication & Research: Elisa BEVILACQUA, Tel.: +32 2 286 98 42
elisa.bevilacqua@eacb.coop